"

It don't mean a thing if it ain't got that SWING!"
Ginger Bands
Ginger and The Schnappes is a six piece jazz band that swings the great jazz standards.  Their broad repertoire covers the great songs from 1920 to 2020 and includes jazz, pop, latin, country and blues. Their music is inviting, listenable and danceable. 
Ginger's vocals and the band's interpretation of ballads and torch songs make them an ideal cabaret-style/listening room band as well. Their stage presence embodies the songs and creates a mood of relaxed elegance.    
Ginger and The Schnappes downsizes to a quartet, trio or duo when the situation calls for a smaller band yet still delivers on the promise of great tunes, expertly played. Read more...
SOCIAL MUSIC - Ginger and The Schnappes Album of Original Music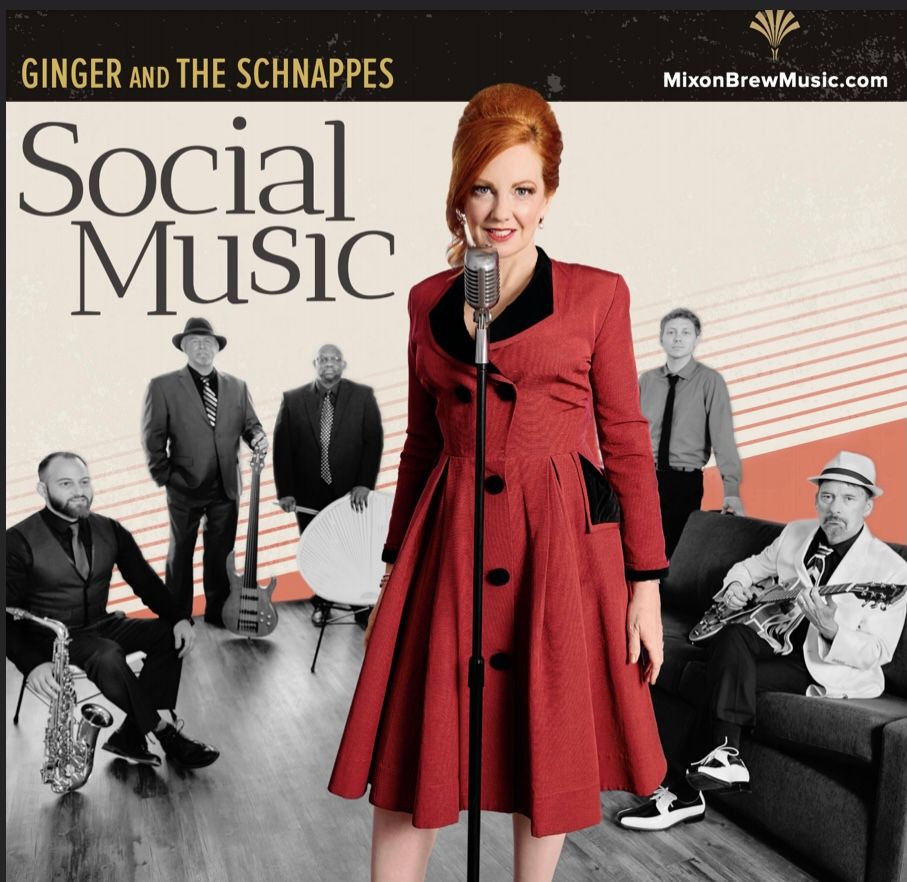 Press Photos